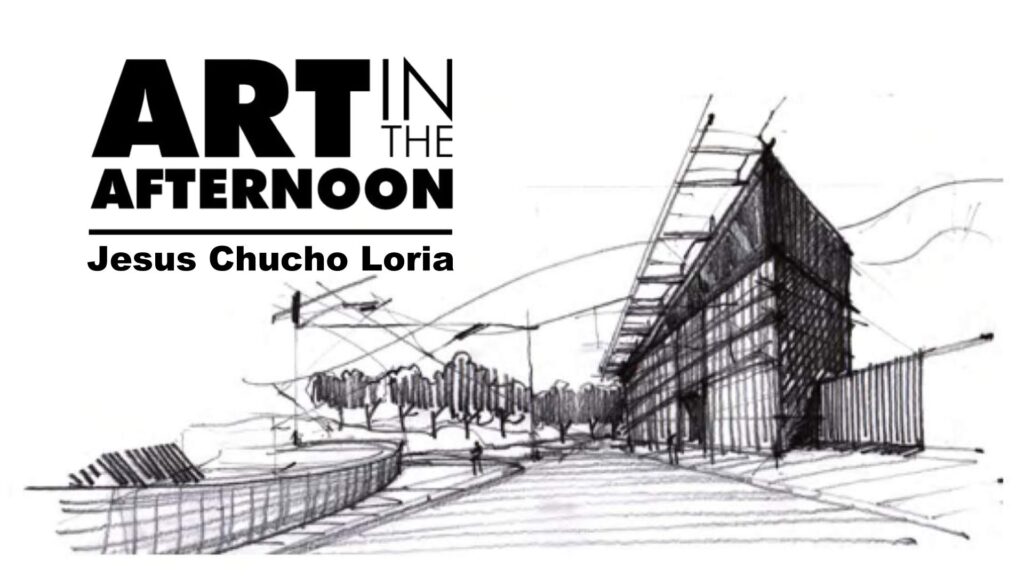 July 19, 2020 from 1:00 to 2:30 pm.
July's Art in the Afternoon will be presented on Zoom due to Covid-19. Please click on the button below to receive you login information.
Local architect Jesus Chucho Loria will give a presentation about architectural drawing and sketching, overviewing its history with examples from the past through modern digital sketching.  He was born in Mexico and educated at Yucatan Autonomous University. "I'm convinced my family had never heard the word 'architecture' before I took an interest," he has said. "A bit later in life, however, I learned that my great grandfather attended engineering classes at the state university – I cherish the memory of my grandma showing me the wooden box that housed his brass drafting instruments from his student days." Mr. Loria also serves on the Board of Arts Iowa City.