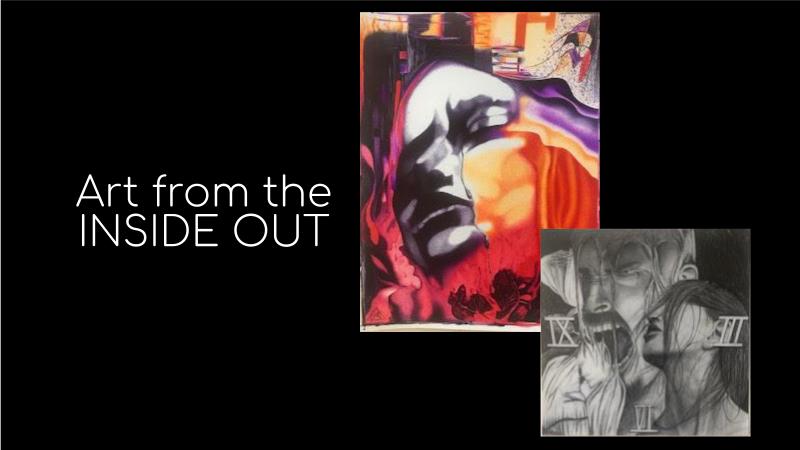 The exhibit showcases the artistry of incarcerated and formerly incarcerated individuals through drawings, paintings, sculpture, jewelry, origami, and other artforms. The Iowa City-based Inside Out organization supports people returning to Johnson County after incarceration, as well as helping those still incarcerated develop re-entry plans. Its mission is both to aid these individuals restore relationships and achieve success in the community and to educate the public about their humanity and resilience, in order to promote understanding, acceptance, and healing.
There will also be an online presentation
@Arts_IC_Artifactory on YouTube.
Masks along with social distancing are encouraged inside the gallery.