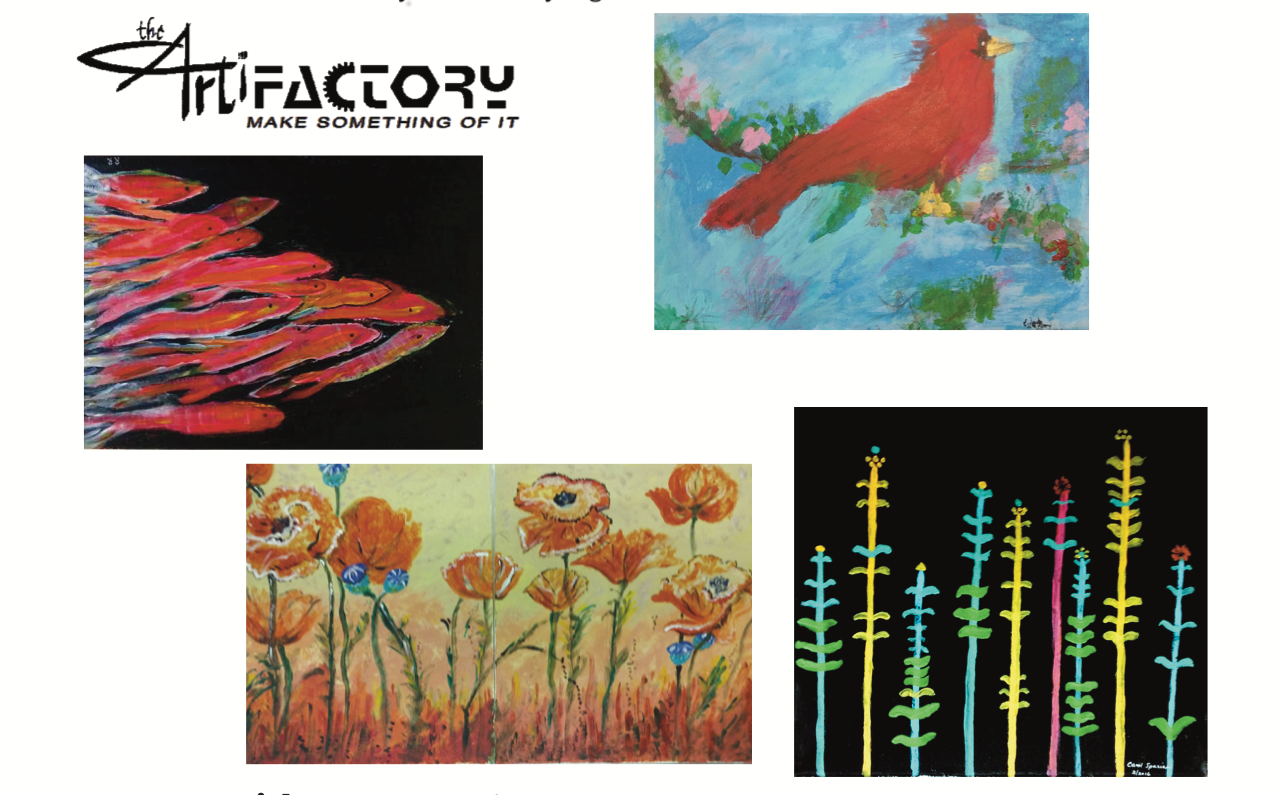 Megan Bishop is an Iowa City artist who, at a young age, taught painting to her cancer-stricken grandfather.  She witnessed the way it comforted him and was then led to work with seniors in our community.  Megan will talk about her teachings at Oaknoll Retirement Community while highlighting the paintings of her students. The artists themselves will be on hand to tell us their stories and share their work.
2:00 PM Sunday, Sept. 18th
at Beadology 220 E. Washington
ADMISSION IS FREE

ART IN THE AFTERNOON is a monthly artist talk / workshop held on the 3rd Sunday of each month.  This series focuses on introducing local artists to the Iowa City community.
Refreshments are provided.