On the Downtown Gallery Walk October 13 from 5pm-8pm.
Explore the fantastical art of Iowa City illustrator Candice Broersma in the "Cover Story" exhibit. The display will feature over thirty pieces of originals and prints from her personal projects and professional book cover commissions. Included in the collection is Broersma's "Uncanny Forest" series of curious tree folk in mixed media as well as miniature scratchboards from her "Monster Buddy Project". Enjoy the collection from August 22 to October 22 at Artifactory gallery. . . more
Free admission
ArtiFactory Gallery Open Saturdays | 1-3 pm
or by appointment
---
---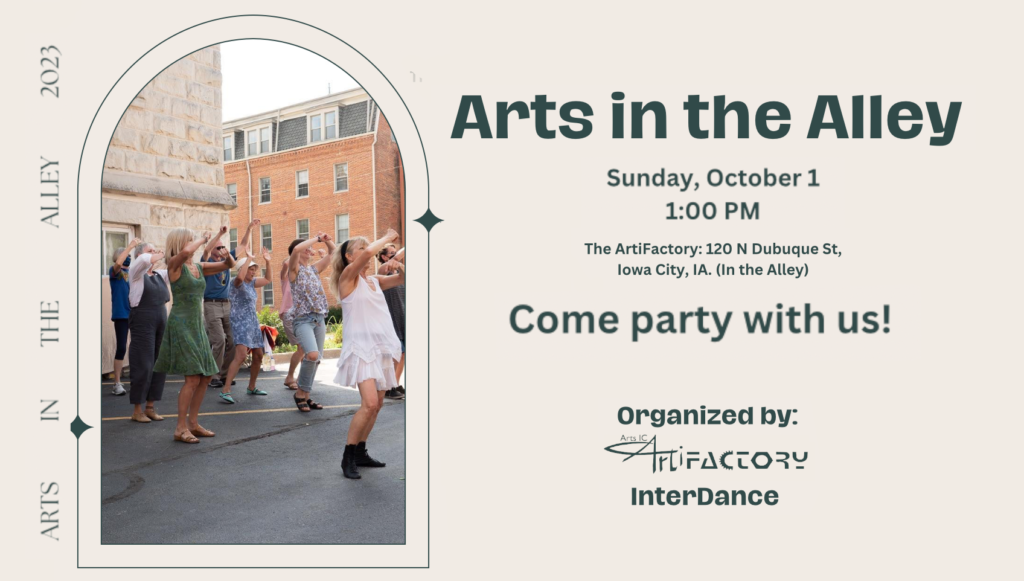 Arts in the Alley | Oct 1 at 1 pm
Come Party with Us!
Local dancers, singers, and musicians will gather in the alley to provide fun family-friendly entertainment.
This event is free and open to all.
Audience participation!
. . . more

---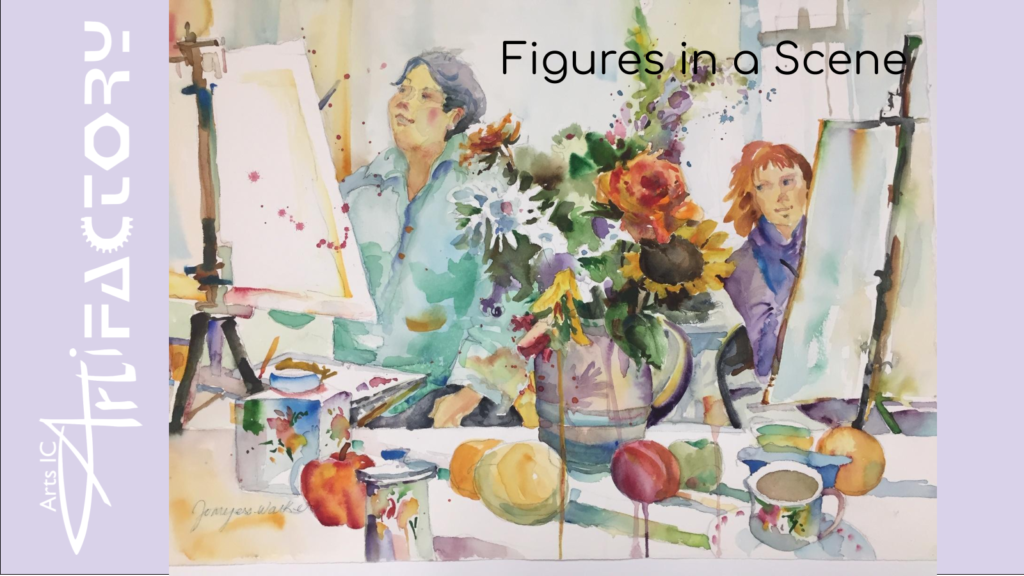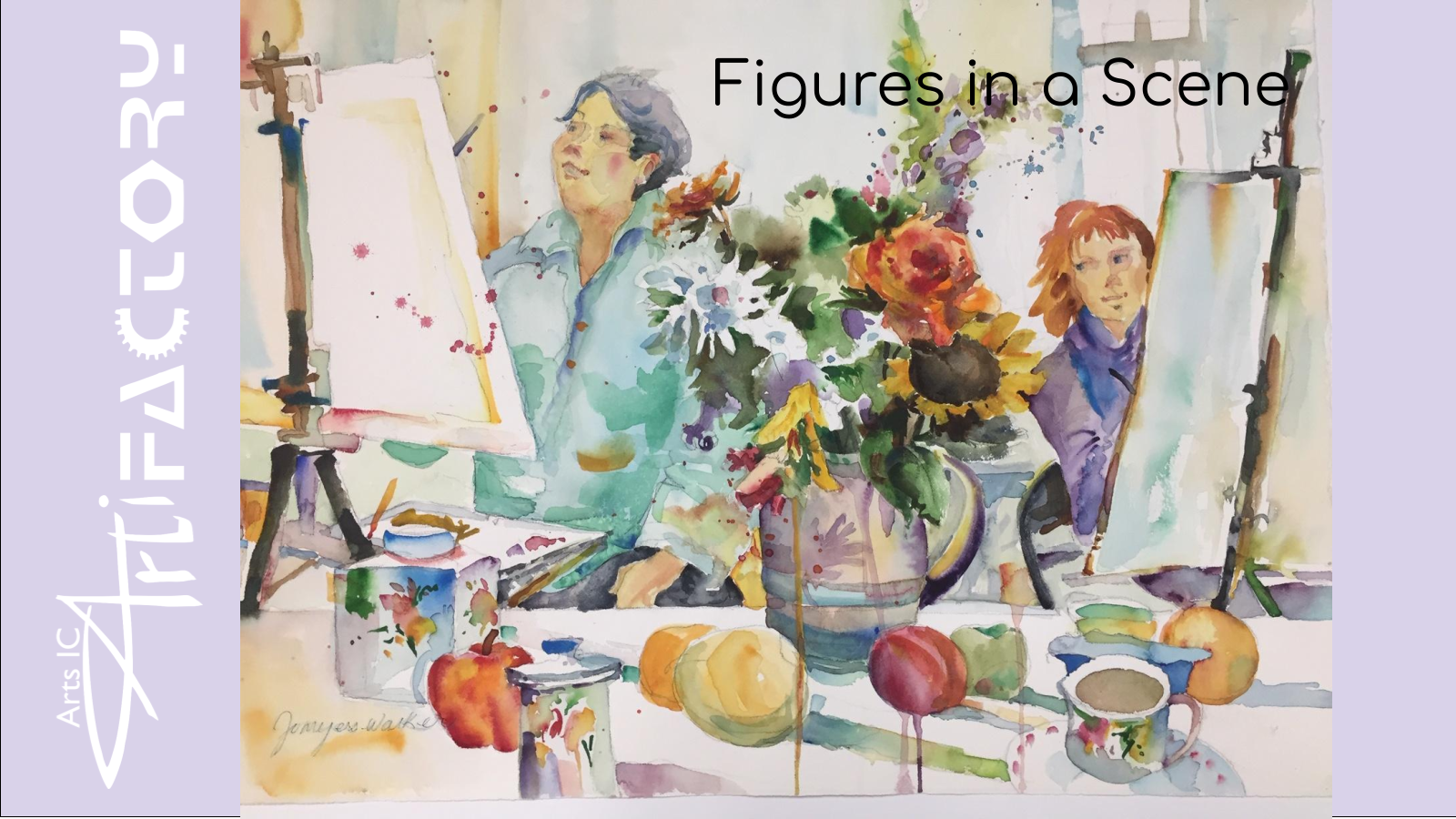 Figures in a Scene
Watercolor is full of awe and wonder, by implementing color theory using only 3 colors mingling on a page to create beautiful muted values. We will overlap shapes, build strong compositions and learn basic techniques in proportion, dark flow and shading. We will have a model if we have 6 artists attending.
---

Body Parts
Beppie Weiss will share her drawing experience of the human body. She has drawn and painted hundreds, maybe thousands, of portraits and people drawings, and will help you improve your own drawing skills. Our goal will be to understand how it all comes together, and be able to draw it with more accuracy.
Phil Dorothy Drawing Studio
A life drawing group in memory of our dear friend, Phil Dorothy. An environment to practice the art of drawing from life. Bring your own drawing materials which can include graphite, charcoal, pastels or watercolors.
Please register for each session.
Join us in a new location at the PS1 Close House for the Long Pose Studio Group. Enter through the front door and proceed upstairs. Turn left at the top of the stairs and go to the dance hall. The model will maintain the same pose (with breaks) for the entire session. Bring your own drawing materials which can include graphite, charcoal, pastels or watercolors. Acrylics, water-based oils, and regular oils using odorless terpenoid will be allowed. We will be drawing from nude, partially clothed or dressed models. Must be over 18 to attend.
---

You will need something to paint or draw with and something to do it on. Drawing materials can include but are not limited to graphite, charcoal, pastels, watercolors, water-based oils, solvent based oils or acrylics. The choice is yours. An easel is very handy along with a stool or lawn chair. Dress for the weather. Maybe a hat and sunscreen. Don't forget a sweatshirt or jacket just in case. Bring your own snacks and beverages. If the weather is bad we will cancel or you may want to try painting outdoors under adverse conditions. It is up to you.